Marathon Relay Team Raising Money for SOS NI
This year, for the first time, Bigger & Strahan entered the Belfast City Marathon. Our relay team of five runners joined thousands of others in completing the 26.2 miles in a very enjoyable and well-organised event. We collected sponsorship on behalf of SOS NI, and were able to raise the sum of £1,253.75. SOS are a local charity, helping vulnerable people in times of crisis with their SOS Bus,food programmes and education for young people.
Congratulations to everybody who took part in the marathon and in particular to the many volunteers who gave up their time to organise it. It was great to see Belfast putting on such a successful event and to see so many people running and raising money for charities. Bigger & Strahan will definitely be entering again next year.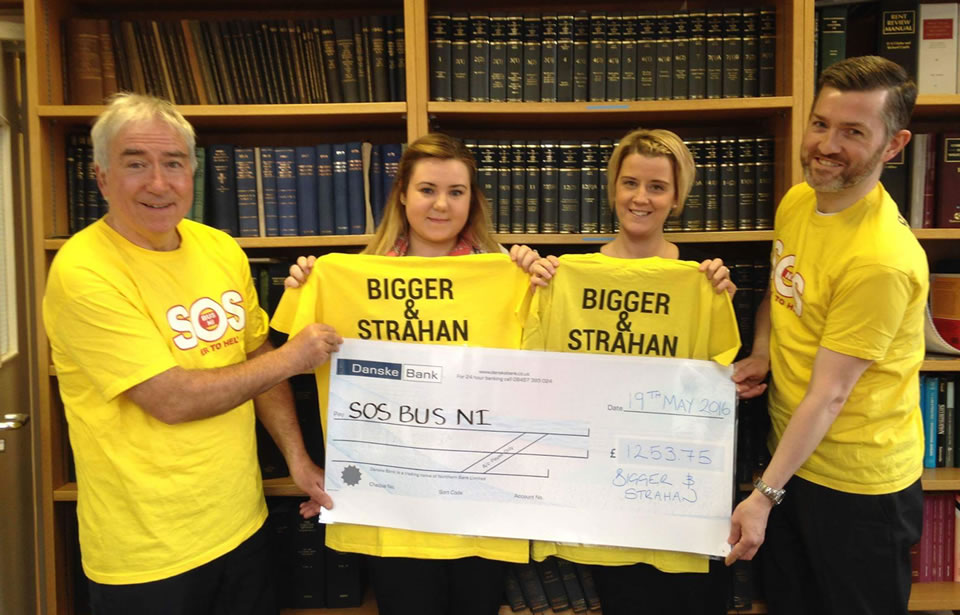 Back to News Headlines